Ring of Kerry Tour
125 miles may not seem a long distance, but even if you drove around the Ring, without stopping and assuming there was no traffic congestion, it would take at least 3.5 hours to complete – so this really is a full day tour.
Featured image by sterte
We suggest that when in Kerry you stay in Kenmare rather than Killarney.
Why? Well, it's a nicer town, less crowded and with good pubs and some truly exceptional restaurants. Plus it gives you easy access to the Ring of Beara as well as the Ring of Kerry.
But the main reason is because it means that when you set out on your tour of the Ring of Kerry – which is something of a "must do" – your timing will be a little different that of most others on the same circuit and consequently you will be less bothered by the traffic and crowds that build up on the route – especially in high season.
Most tours leave Killarney between 8.30am and 10.00am – if you leave Kenmare at about 10.00am, after a leisurely breakfast, you will be at least an hour or so behind the worst of the crowd as you travel around the Ring.
We strongly recommend you follow this advice. If you are staying in Killarney this tour is easily adapted due to its circular nature, but again, leave late, let the crowds move ahead and you'll have a much more pleasant experience.
The video above will give you a good taste for what lies ahead!
Kenmare
Kenmare (A) is a small and attractive town, set on a deep bay between the Macgillcuddy Reeks to the north and the Caha Mountains to the east, a situation that gives it its Irish name, Neidin, which means "little nest".
It is one of Ireland's few planned towns, originally built by the first Marquis of Lansdowne, which gives it a slightly "English" appearance, with limestone buildings and decorative plasterwork a feature of the townscape.
A feature of Kenmare is its colourfully painted houses and shops, and there are several very good craft and gift shops in the town.
Leaving Neidin
One of the most beautiful and poignant songs ever written about emigration from Ireland is called "As I Leave Behind Neidin", written by Jimmy McCarthy, vividly conveying the wrenching sadness of leaving a beloved home never to return.
Play it as you leave the town and there won't be a dry eye in the car!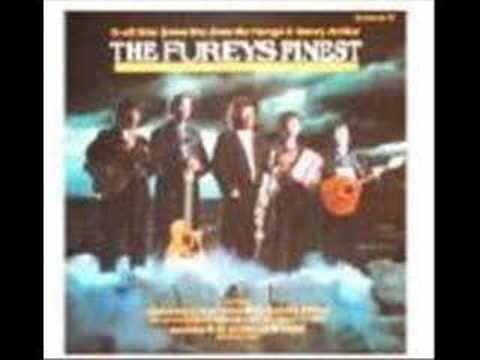 Moll's Gap & Ladies View
On the journey from Kenmare to Killarney you will pass through the Killarney National Park on a journey that takes you on steep and narrow roads through Ireland's highest mountain range, the Macgillicuddy Reeks.
By evening crowds returning to Killarney will throng this place, but it is much less crowded in the morning and you will have plenty of time to pause along the way to take in the magnificent views.
At Moll's Gap (B) the unusually rounded shapes of the mountains were formed by glacial movement many millions of years ago. You may see some of the hardy and resilient local sheep here – they seem to be able to live on nothing!
At Ladies View (C) you have a panoramic view of the Lakes of Killarney, probably one of the most beautiful sights in Ireland – photographs don't really do it justice. Though the large gift shop at Ladies View is less than sympathetic to its surroundings it does offer a wide range of good value items.
Torc Waterfall
As waterfalls go, Torc Waterfall (D) is quite small, but, even among waterfalls, size isn't everything!
In wet weather it is loud and spectacular, in dry times less so, but it's still worth stopping and climbing to the top. The water all comes from the wonderfully named "Devil's Punch Bowl" and falls 70 ft. over huge rocks into Muckross Lake.
There is much to see in and around Killarney (E) area, including Muckross House and its gardens and the Killarney Lakes.
You could fit these in today, but we suggest passing through  and sticking to the Ring for today's tour and leaving these places for another time.
Killorglin
Kilorglin (F) is home to one of Ireland's oldest and most unusual festivals.
Each August during Puck Fair a wild mountain goat is crowned King Puck and elevated to a high perch where he overlooks three days of raucous celebration.
The fair dates back at least 400 years though it is probably much older and almost certainly has a pagan origin.
Glenbeigh & the Kerry Bog Village
Behind the Red Fox pub in just outside Glenbeigh (G) is the Kerry Bog Village where traditional cottage dwellings have been restored and give an excellent view of life in days gone by.
Traditional tools used on the bog are on display, but the most interesting aspect of a visit here is a chance to see some Kerry Bog Ponies.
This rare breed of small sturdy ponies, with characteristically thick and long manes and tails, were used to carry turf from the bog. Fewer than 20 of the breed remained at the start of the 1990′s.
It is largely due to the remarkable effort and dedication of the owner of the Red Fox, Johnny Mulvihill, that they survive and now number more than 2000.
The pub is also famed for its Irish Coffee – tempted?
Cahersiveen
Between Cahersiveen and Glenbeigh near Kells village look out for local man John Ferris and his sheepdogs who stage regular displays of their prowess in working with the local mountain sheep.
Cahersiveen (H) is the main local market town and will be busy with both locals and tourists all year round.
A building known locally as "The Barracks" has been nicely restored and houses a heritage centre which has excellent displays and information about the locality.
Close to the town Cahergal Stone Fort dates back  to about 600 BC and with walls between 6 and 13 feet high and over 15 feet thick, it's not much wonder that its standing still today. It's quite a sight – though the rainbow is not guaranteed!
A feature of Cahersiveen is its long main street with many traditional shop fronts. There is also an excellent Marina in the harbour.
Ballingskelligs & Waterville
It is worth detouring slightly from the main road here to visit Ballinskelligs (I), where you can see, and time permitting catch a boat to visit, Skellig Micheal, or at least call in to the visitor centre to learn more about its fascinating history and habitat.
Waterville (J) is a popular holiday destination for Irish people – it was also a long-time favourite of Charlie Chaplin – with lovely beaches, great angling and a famous links golf course. It should be about lunchtime now, and this is a good place to stop.
After Waterville you will pass over the highest point on the Ring, Coomakista, where there are stunning views of Ballinskelligs Bays. Load up the camera!
Castlecove & Staigue Fort
While in Castlecove (K) stop at the workshop of designer Geeskemaria Harnett who makes unique and beautiful clothing, scarves and bags, many with Celtic themes, from the finest Merino Wool and Chiffon Silk.
A short detour takes you to Staigue Fort (L),one of the best examples in Ireland of a Ring Fort, dating back at least 2500 years.
The purpose of the fort is not known, anything from a religious site to housing for animals has been suggested, however its large size and location in a natural amphitheater suggests some ceremonial use.
Local legend says it was inhabited by "little people" – they must have been pretty strong little people though, because whatever its purpose it was built to last with 18 foot thick walls!
Sneem
The pretty village of Sneem (M) and its surrounding area has become quite a haven for artists and craftspeople, and while there it would be a shame not to visit the "Sneem Art Studio" and artist Rosemary Bradshaw's Studio.
Look out for the statue of Steve Crusher Casey, a local hero who reigned as Heavyweight Wrestling Champion of the World from1938 until he retired, undefeated, in 1947. He was one of a large family, all of whom had glorious careers in rowing, wrestling, tug-of-war and boxing, and that includes the girls!
It's also worth pausing in the village of Tahilla (N) to visit the Brushwood Studios, where a group of talented artists who live locally display and sell their work. Jo Anne Yelan's colourful oils of local scenes are particularly individual and attractive. The nearby Tahilla Cove is popular with surfers, windsurfers and kayakers.
Finally, return to Kenmare for a well earned dinner!
Ring of Kerry Route Map